Dr. Anisimov and Orttung gave an insight into the public perceptions of climate change in Northern Russia. While Northern Russia demonstrates high rates of climate change, regional adaptation policies are yet to be established, and public views on the issue are poorly known. Russia is important in international climate discussions as the country occupies a significant part of the Earth and one of the major GHG emitters.
They found out how climate perceptions of Russia's North citizens are linked to the actual climate change in the region, and compared these views with the Western perceptions.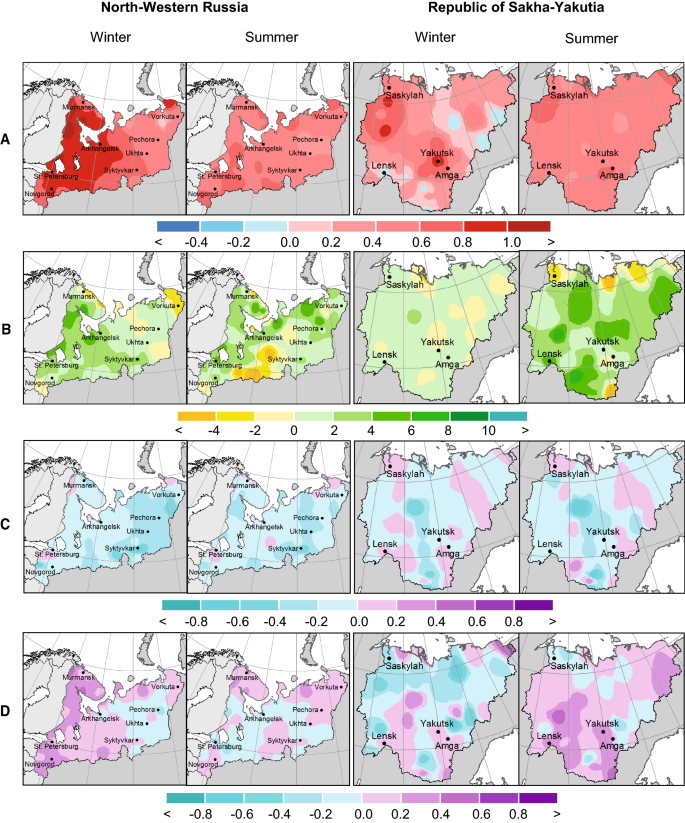 They observed the period 2016–2017 in North-Western Russia (NWR) and in the Republic of Sakha–Yakutia (RSY). The data includes physical observations and sociological surveys, that were compared to see whether public views correspond the facts, using a Climate Perception Index (CPI).
Results show that social perceptions of climate change in Northern Russia are deeply ambiguous. Public opinion highly varies. Only a minority noticed changes in temperature compared with wider seasonal changes.
Similar to Western countries, unusual weather patterns and single extreme events impact public perceptions deeper than long-term climate changes. Russians consider climate and environmental changes locally, but do not see them in the global context, and are not prepared to act on them.
It means that even the best designed climate adaptation policies face challenges with implementation in Northern Russia, because there is no public demand for them.
Even though there is high quality Russian climate scientific research, people do not have a clear idea of what is happening. To change that, the authors suggest climate scientists to work towards public education, i.e. to educate people about the basic climate concepts so that they begin to demand better climate policies.
Original source: Anisimov, O., & Orttung, R. (2019). Climate change in Northern Russia through the prism of public perception. Ambio, 48(6), 661-671.
Source link: https://link.springer.com/article/10.1007%2Fs13280-018-1096-x
Front photo: Коля Саныч/Flickr